There are no translations available.
Data mining is the automatic extraction of concealed predictable information from database. The word "mining" refers to pulling out the information. Hence, data mining is the process of pulling out the valuable information from a large database. Using data mining, a model will be constructed for a particular business situation to predict the result which is unknown. Almost all the industries applying this practice of creating models based on specific situation that they faced. This will help them to tackle the critical situation wisely. Data mining is widely being used by the industry sectors such as retail, financial, communication, and marketing organizations where consumer focus is a concern.
Inforay offers Data mining process enabling companies to determine relationships among "internal" factors (price, product positioning, or staff skills) and "external" factors (economic indicators, competition, and customer demographics) to determine the impact on sales, customer satisfaction, and corporate profits. The process helps businesses sift through layers of seemingly unrelated data for meaningful relationships, where they can anticipate, rather than simply react to, customer needs.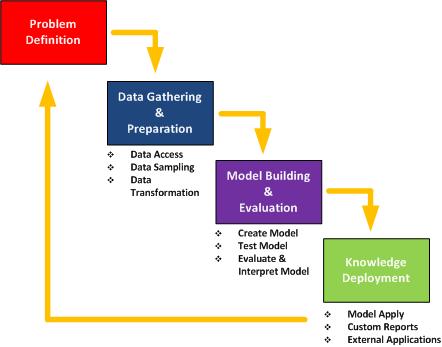 We help you to find predictive information from the vast database with our data mining services. Our extensive hands-on analysis can help you resolve all the questions in a critical situation rapidly. A distinctive model of a prognostic problem is targeted marketing, forecasting bankruptcy and other forms of default and identifying segments of a population. The data mining process starts with understanding the requirements from a business perspective, and the data collected is cleansed and formatted, without changing the meaning of data, then the data modeling and evaluation is done, to ensure if the business objective is achieved, and all issues were addressed, and then the data is deployed into the database.
It helps in extracting data from both software and hardware platforms and can be applied on new systems in order to develop the new products and upgrade the existing platforms. We can use high capacity data mining tools and done with the extraction within a minute even it's a massive database.