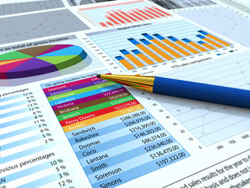 Inforay focuses its business intelligence implementation service on delivering enterprise reporting and analysis capabilities for specific functions within your organization – including billing, inventory management, sales orders, customer relationship management or financial management. These BI solutions can take the form of inventory analysis, product analysis, sales analysis, customer analysis, profitability analysis or vendor analysis.
With a Business Intelligence implementation, your company gets a robust reporting and analysis solution that incorporates a combination of dashboards, scorecards, trending reports and operational reports.
Typical implementations are deployed as an interactive web-based user interface. Users can view summary data in tables, charts or graphs - and drill down to more detailed data – all in a seamless user experience.
Our implementations include the following deliverable and components.
Business Requirements Definition
Technical Architecture Design
Detailed Design (user interface, data model, ETL)
Data Model and ETL Development
User Interface Development
User Acceptance Test
Deployment and Support
Project Management